CATEGORIES:
Other Brands
If there is an underrated designer bag in the world, the one that walks around unnoticed by a lot of fashionista's, then it would be the Salvatore Ferragamo Vara Bag. In terms of price and quality, this handbag is a steal. In terms of design, this bag is matches to the level of Chanel, Dior and LV. The Vara Bag is made to be an effortless, timeless and ladylike handbag, so be prepared to look fabulous.
For those that wants a bigger Vara Bag. One that's evenly cute but just different in shape. Go to Salvatore Ferragamo Vara Rainbow Bag.
The Design
Chanel has the CC logo, Louis Vuitton has the LV logo and Ferragamo has the bow. Whenever you see a beautiful handbag with a nice cute bow, you will instantly recognize that it's a creation from this brand. Almost every Ferragamo's Classic Handbags are made with a bow. The center of the bow is embellished with the house's signature.
The Vara Bag looks both classy and classic. There somewhat design added to make it more interesting, a bit more vintage. The bag is crafted in smooth leather, but the edges around the flap are highlighted. The bag looks soft, charming and streamlined.
There are multiple ways to carry. You can carry the Vara Bag cross body or just on your shoulder as it comes with a chain and leather strap. This strap can be removed so that it can be transformed into a clutch bag. The calfskin makes sure it's durable but soft at the same time. This leather is easier to maintain than lambskin.
The best thing about this handbag is that it comes in different bright leather. If you want, there is also a classic black color, but there are plenty of choices.
The Interior
The interior of this beautiful bag is made-up with a main compartment and an internal slot pocket.
The Prices And Sizes
The mini size is measured 5' x 8' x 1.5' (H x W x D) inches, priced $775 USD, €595 euro, $4630 HKD, $879 AUD, ¥77500 JPY.
Where to shop Salvatore Ferragamo Vara Bag?
1. Luisa Via Roma – the Vara Bag is available here in the color black as well.
2. MyTheresa – check for more colors via here.
3. Farfetch – a large collection of the Vara Bag can be found here.
4. Matches Fashion – you might also find more colors here.
More Images And Colors
comnum(0) tbcount(0) tbcount(194)
CATEGORIES:
Other Brands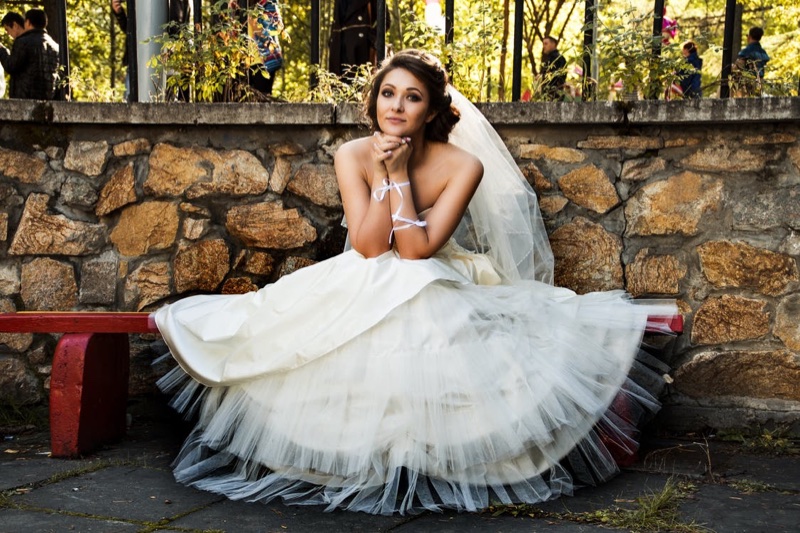 Photo: Pexels
Recently engaged? Then you may already be throwing around stag and hen party ideas. Pre-wedding celebrations are all part of the fun, but how can you have fun while keeping costs to a minimum? Here are some money-saving tips that'll stop you from breaking the bank.
1. WORK OUT A BUDGET
With a ring on your finger, the last thing you probably feel like doing is sitting round the table and having a sensible conversation with your other half. Shouting from the rooftop about your upcoming nuptials may seem more appropriate, but it is really important to put your heads together and see how much you should spend on pre-marital celebrations – not forgetting that the wedding itself will likely eat into your finances considerably. Thankfully, there are many budgeting apps that will help you with this task, so make the most of technology and spend your money carefully. Get this boring-but necessary stuff out of the way and the fun can start in earnest.
2. LOOK OUT FOR PACKAGES
While the future bride may consider a spa break to be the perfect hen do experience, the groom may be hoping for a party-fuelled stag weekend away. Whatever the case, be sure to look out for special offers and deals as buying a complete package is often cheaper than purchasing each element of your pre-marital celebration separately. What's more, with a package all the hard work is done for you, giving you more time to focus on other elements of the wedding. All you need to do is turn up and let the fun begin, with worrying about how to keep everyone entertained.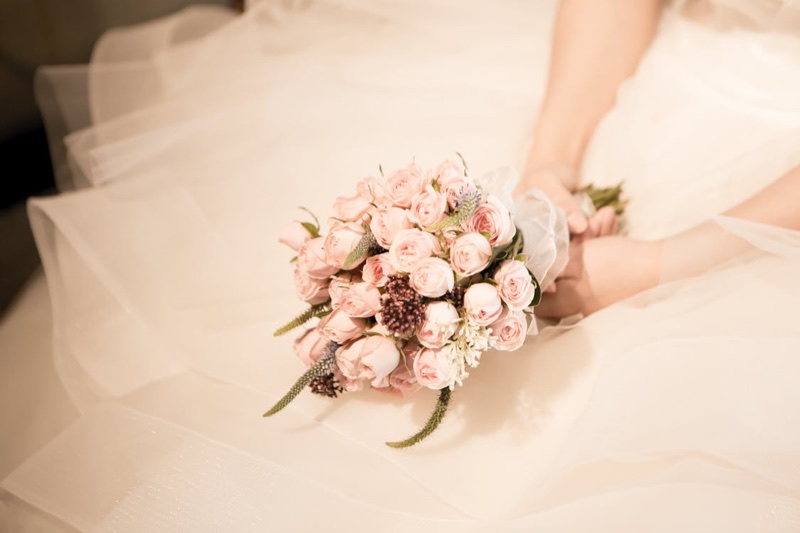 Photo: Pexels
3. FIND AN AFFORDABLE VENUE
If you are planning to throw an engagement party for your friends and family (as well as organising a stag and hen do), keeping costs down is sure to be a priority. You can do this by hosting the party at home or renting out a room in a bar, restaurant or village hall at a set price. If you do the latter, be sure to negotiate a reasonable deal and to see if you can get any discount on food, music or any other additional perks. What's more, always shop around and don't settle for the first offer.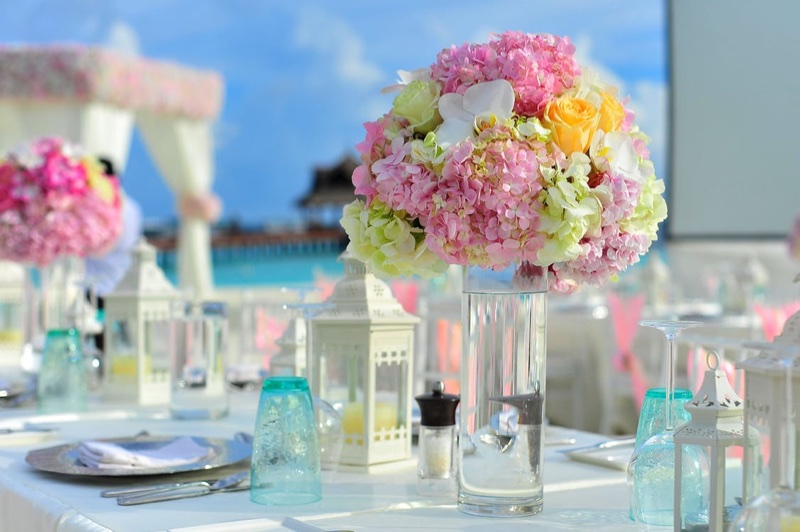 Photo: Pexels
4. EMBRACE DIY
While hiring an expensive party planner might be out of the question, it's surprisingly easy to transform even the most basic of venues into something special. You'll find plenty of inspiration online but one of the first things to decide upon is a colour scheme as this will help you to streamline your decorations and ensure everything looks good together. If your favourite colour complements your partner's favourite colour, this is a wonderfully romantic place to start.
Once you know what colours to use, you can set about making your own decorations. Stuck for ideas? Then here are some things you can try:
• Printing off black and white pictures and clipping them to string using clothes pegs
• Making bunting using snaps of your friends and relatives
• Blowing up large images of you and your partner to decorate the venue
• Popping up a chalk board where your guests can leave notes
• Creating a sweet treat table full of goodies and homemade delights
• Making sweet jars with personalised ribbon
• Placing LED lights in candle jars and dotting them around the room
• Making a colourful balloon chandelier
• Creating glitter-dipped cups and balloons
• Providing photo booth props and a backdrop of your choice
Saving money on your pre-wedding celebrations is relatively easy; you just need to think outside of the box and be as creative as possible. Don't raid too much from your funds to make the dream wedding impossible – but don't forget to celebrate too. The excitement of the build-up is a big part of the wedding experience.
comnum(0) tbcount(0) tbcount(189)
CATEGORIES:
Other Brands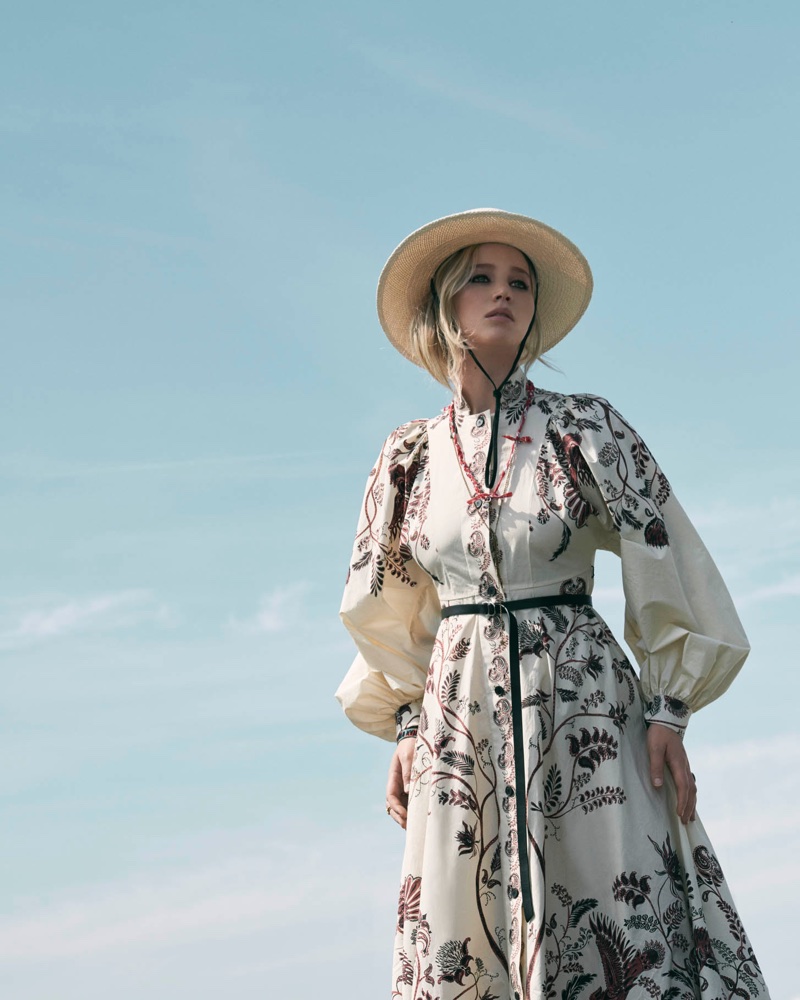 Jennifer Lawrence poses in Dior's resort 2018 collection
After appearing in Dior's resort 2018 campaign, Jennifer Lawrence stars in another shoot for the French fashion brand. Captured against clear blue skies, the blonde actress poses in front of the lens of Stas Komarovski. Jennifer wears designs from the brand's resort collection designed by Maria Grazia Chuiri. The 27-year-old impresses in wide-brimmed hats, airy dresses and branded jewelry.
Related: Jennifer Lawrence Looks Cowgirl Cool in Dior's Resort 2018 Campaign
SHOOT: JENNIFER LAWRENCE IN DIOR RESORT 2018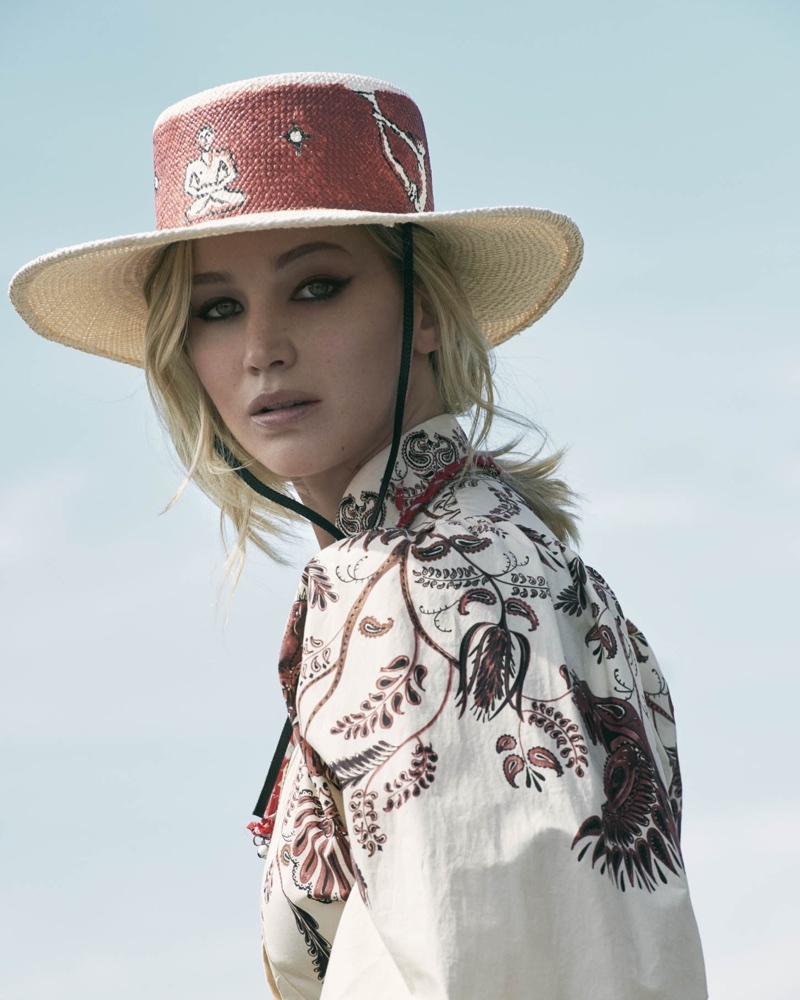 Actress Jennifer Lawrence wears wide-brimmed hat and printed dress from Dior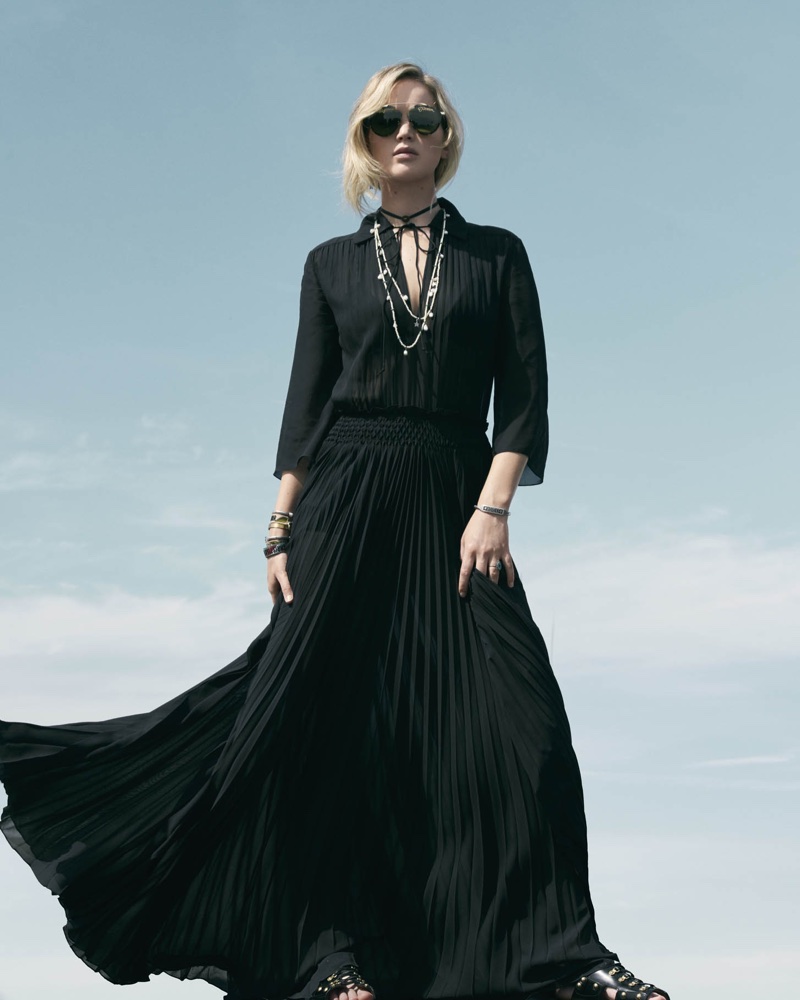 Dressed in black, Jennifer Lawrence wears Dior's resort 2018 collection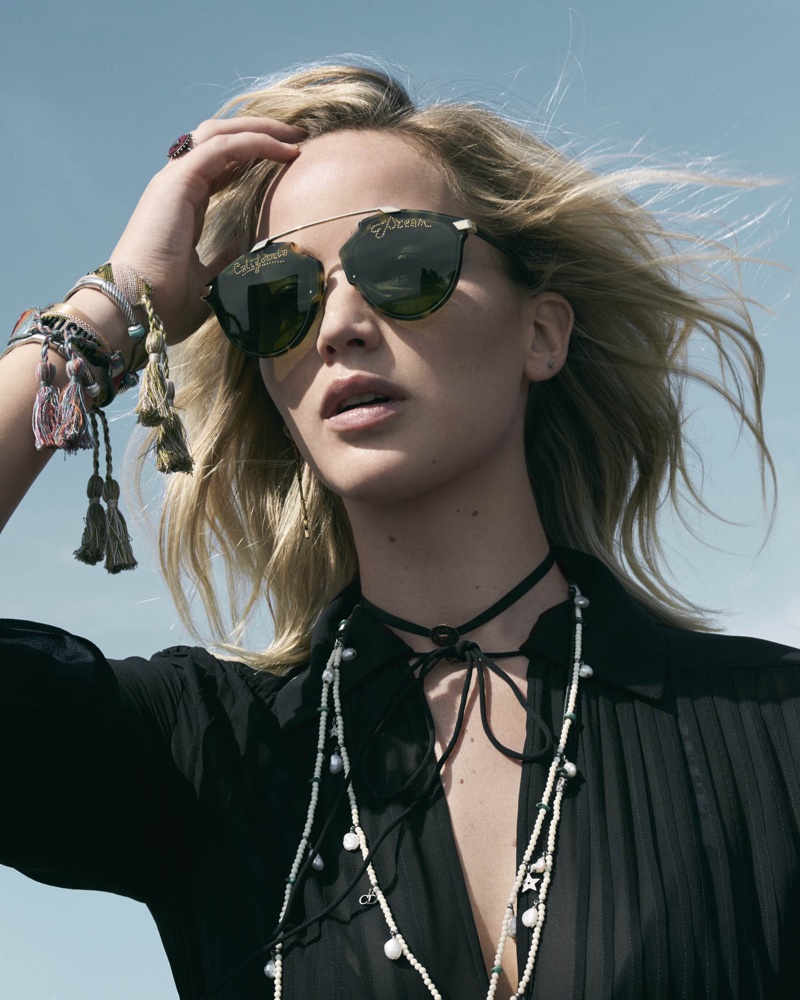 Ready for her closeup, Jennifer Lawrence wears Dior sunglasses and jewelry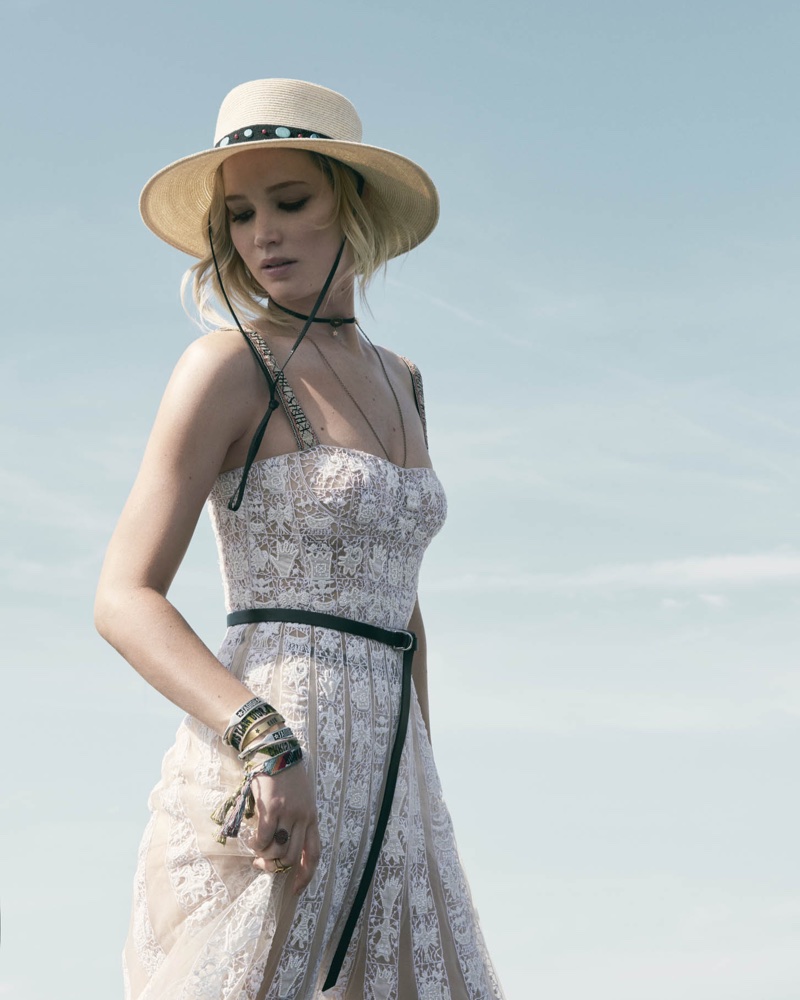 Dressed in white, Jennifer Lawrence poses in white Dior dress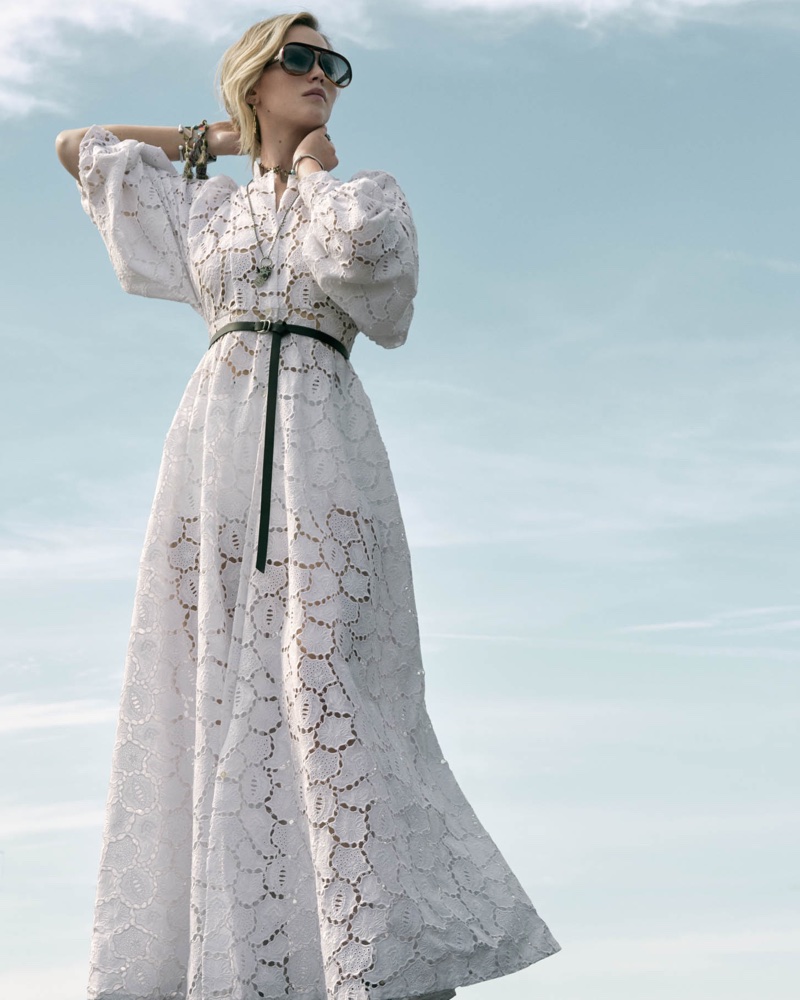 Actress Jennifer Lawrence wears white Dior maxi dress
comnum(0) tbcount(0) tbcount(254)
CATEGORIES:
Other Brands
Remember when the first Deauville handbag came out? It was a large but distinctive colorful tote and everyone loved it. The name Deauville is inspired by a seaside resort in France and whenever you think about Chanel + Deauville, you can expect a bright handbag made in Canvas. Now introducing the first-ever Chanel Deauville Clutch With Chain Bag from the Cruise 2018 Collection.
The Design
The Clutch With Chain is already a well-known handbag. It's famous for substituting the Wallet On Chain Bag because it's small and less expensive. We've written an extensive comparison page about the differences between the Clutch With Chain and the WOC.
For this season, Chanel melted the Clutch With Chain together with the Deauville Design. This bag is beautifully crafted in canvas. The pops of color is ideal to wear during the spring and summer moments, but you can also match it with the right winter outfit as well.
One important identity of the Deauville Bag is the signature logo printed on the front. As you can see, the logo is crafted in large size and it reads: CHANEL, CC, 31 Rue Cambon Paris. If you have never been to the 31 Rue Cambon boutique before in Paris, then you need to go one day. Go there for the experience.
The Interior
The Deauville Clutch with Chain is a tiny but cute handbag. The interior is only big enough to store your essentials. The inside is made with three pockets; the center compartment is the biggest.
The Sizes And Prices
Style code A84415, measuring 3.9' x 7.5' x 1.6' inches, priced at $1125 USD, €1100 euro, £1020 GBP, $1535 CAD, $1850 SGD, $9600 HKD, $1710 AUD, ¥146880 JPY, 5800 MYR via Chanel boutiques.
More Images
comnum(0) tbcount(0) tbcount(238)
CATEGORIES:
Other Brands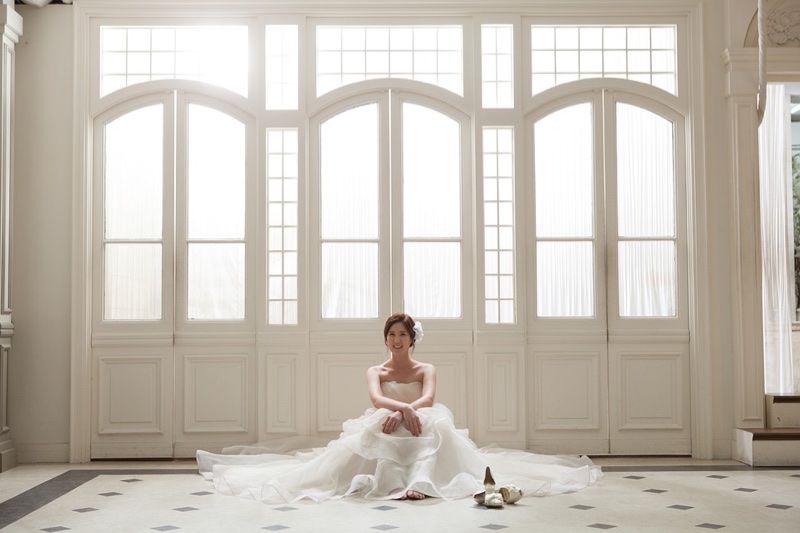 Photo: Pixabay
You found the One and you two can't wait to spend the rest of your lives together! Cue wedding bells! Wait – who booked those?
Get ready. From the moment, he gets on one knee till the last dance, planning your wedding will probably consume many of your waking hours.
From choosing the right custom bridesmaid dress to finding a talented graphic designer to create beautiful invitations, there is certainly a lot to do when planning your own wedding. Fortunately, this article is designed to help brides to be to plan a stunning wedding with as little stress as possible.
1. CREATE A NON-NEGOTIABLE BUDGET
Figure out a realistic budget. Have a discussion—or several—with your fiancé and any parents who may be contributing. Do some ballpark research to get a sense of what things cost. Be realistic about the figure you all arrive at together, and be specific about how it will be divided.
No one should go into debt in order to finance a wedding. (Wedding Wire has some helpful rules of thumb for mapping out a budget).
2. PRIORITIZE WHAT'S MOST IMPORTANT TO YOU AND FORGET THE REST
It's worth repeating: Prioritize. A budget of any size can explode when the must-have list gets blurry. But prioritizing goes beyond the budget. You, your fiancé, and any involved parents will each have their own assumptions about how things should go. Talk it through—calmly—and decide what matters most, and what you're willing to compromise on.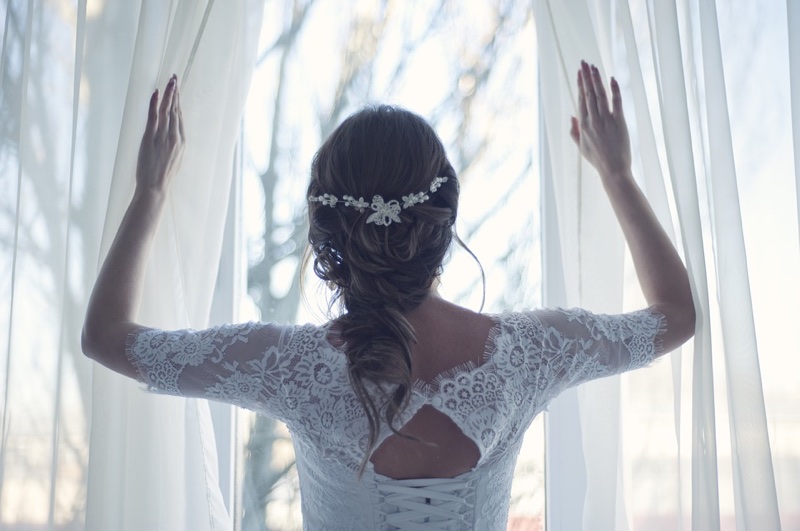 Photo: Pixabay
3. MANAGE EXPECTATIONS.
For yourself, your fiancé, parents, siblings, grandparents, friends, you get the idea. Traditional weddings are designed to involve everyone important in your lives, so it's only natural that people are excited to find out their role in the big day and everything leading up to it. Especially if you're planning your wedding yourself, why not channel everyone's excitement into delegated tasks?
However, be prepared for things to not go exactly as you imagined. People may add their own touch to their task. Roll with it. Does your Mom love to knit? Does his Mom dabble in crafts? Ask your Mom to crochet coaster favors, and ask his Mom to make the guestbook.
Most people will be flattered to participate in the big day. And keeping them busy—especially Moms—also means you'll get fewer emails about the shape of the dessert spoons, whether the program ribbons need to be curled, and what shade of ivory the aisle runner should be.
4. DIY, REALISTICALLY.
Never has there been more opportunity to Do It Yourself than when planning your own wedding. The question is: is that the best use of time? After assigning projects to family and friends, step back and evaluate. Am I good at DIY projects? Do I want to tie a sprig of rosemary to 247 menus? And on a larger scale, do I want the responsibility of research rentals for lighting, tables, chairs, room dividers, and the like?
If the answer to any of these is a resounding NO, then you'll want to think carefully about volunteering for DIY projects.
For those who are interested in giving a few DIY wedding projects a go, consider using an image search engine like Pinterest or Google images to unearth a few easy yet impactful DIY projects.
5. CHOOSE THE IDEAL VENUE.
After the budget conversations settle, choose your venue. It's—hopefully—the biggest expense you'll face, and it will be the biggest factor in the rest of the decisions that need to be made.
Non-traditional wedding venues are all the rage of late, but they can also be logistical nightmares. Traditional venues have basics like tables and chairs in place in addition to less obvious basics like place card tables, coat check, and other necessities that you won't have to think twice about.
Traditional venues also tend to have an event coordinator who can be a secret weapon, especially if you're not using a wedding planner. Instead of spinning your wheels inventing a venue, consider spinning your wheels adding meaning. Choreograph a group dance, reinvent a family tradition or two, spend time asking Grandma about her wedding.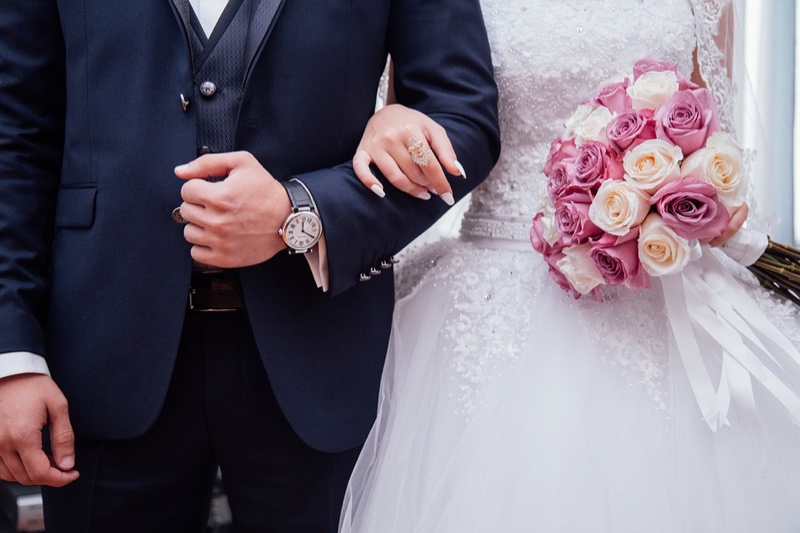 Photo: Pixabay
6. DECIDE ON AN OFFICIANT.
Justice of the Peace. Religious figure. Friend who took that online course. Regardless of who you choose, make sure they are available for the venue date. Pay a deposit if necessary, and rest easy. The other reason to book the officiant early is that depending on your arrangement, you may meet with them several times before the big day. Booking ahead will allow for spaced-out meetings and room for rescheduling.
Officiants can help provide space and guidance for important topics. Will you be changing your name? Do you both want children? How many? How will you manage your finances together? Are you writing your own vows?
7. KEEP IT SIMPLE
Whenever anyone says to you: "You have to have X," or "you have to do Y," ignore them. It's simply not true. As long as the basics are covered, don't let anyone bully you about extras. And in this day and age, wedding planning is mostly extras. Don't be fooled. You and your fiancé get to start the rest of your life together. Enjoy it and don't sweat the small stuff…too much!
CONCLUSION
By following the tips and strategies outlined in this article, you'll be well on your way to post-wedding bliss. Remember that setting a clear budget and clear expectations with key individuals are the best ways to avoid unnecessary wedding-related stress.
comnum(0) tbcount(0) tbcount(221)
CATEGORIES:
Other Brands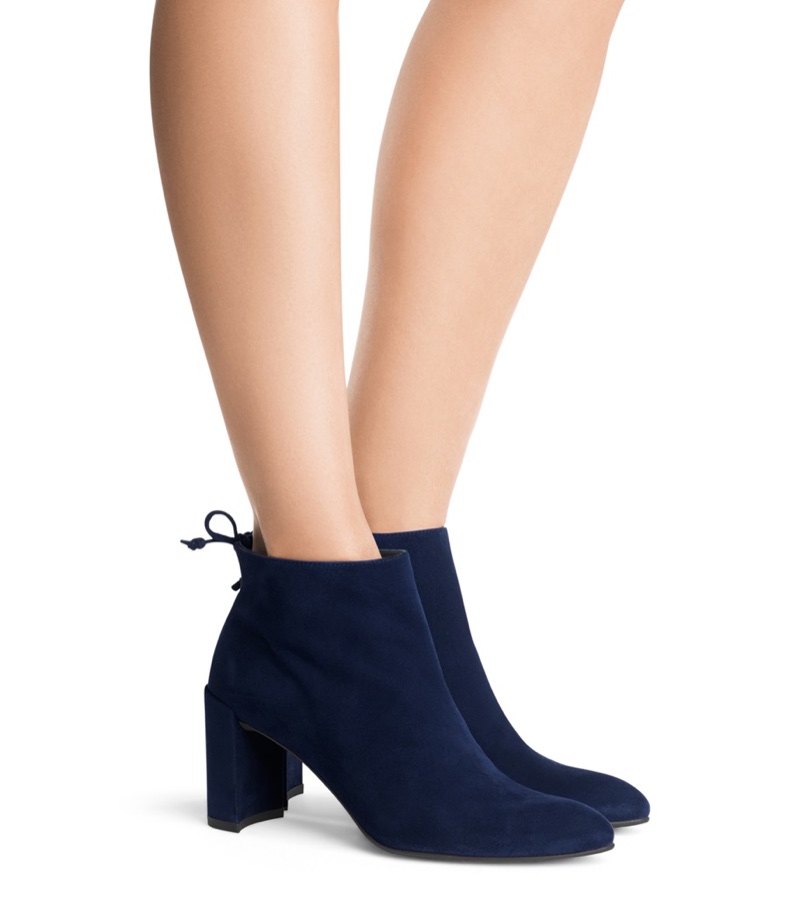 Stuart Weitzman 'The Lofty' Bootie in Blue $375 (previously $535)
An everyday ankle boot gets updated with a pointed toe and tie back detail.
Sale season continues to rack up major discounts, and footwear brand Stuart Weitzman is no exception. For winter 2017, update your shoe closet with Weitzman's selection of boots, pumps, flats and kitten heels. Whether you are looking for suede booties, leather pumps or sensible flats; the options are endless. Discover some of our picks from the sale below and shop more shoes at StuartWeitzman.com.
Related: Gigi Hadid & Stuart Weitzman Team Up On the Coolest Shoes
STUART WEITZMAN DECEMBER 2017 SALE PICKS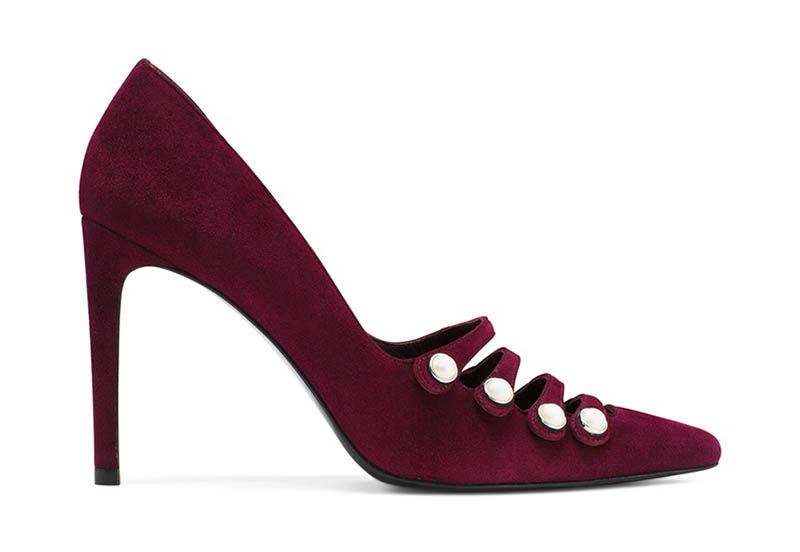 Stuart Weitzman 'The Strappypearl' Pump $273 (previously $455)
A pearl-embellished pump features a sexy stiletto heel at 3.75″ high.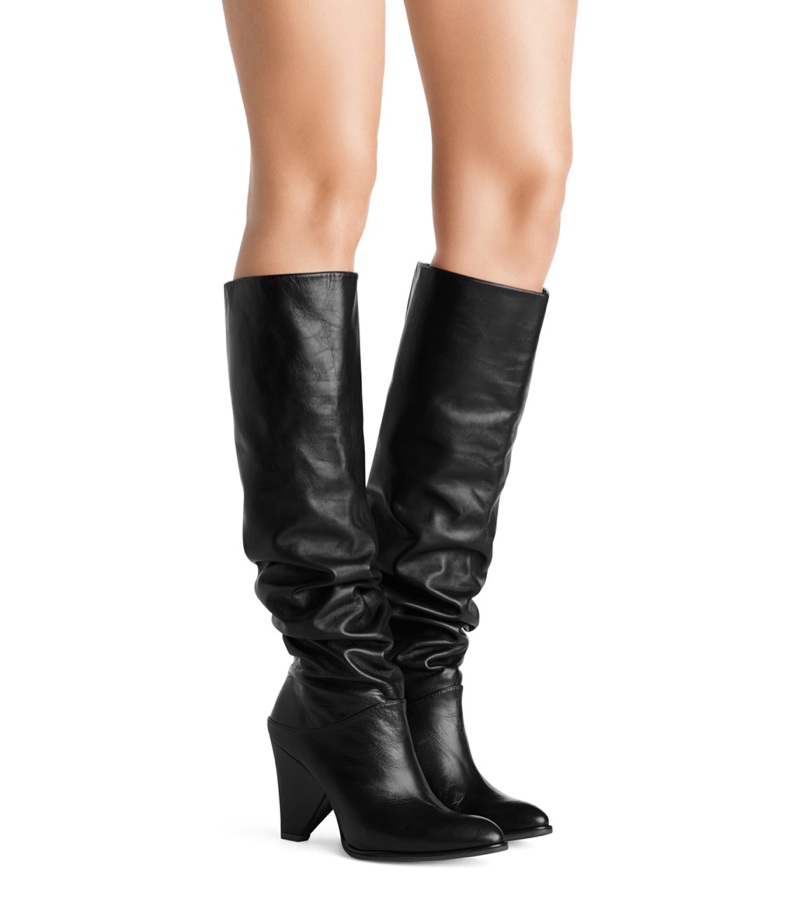 Stuart Weitzman 'The Smashing' Boot $543 (previously $775)
These slouchy leather boots come in supple nappa leather with a western-inspired heel.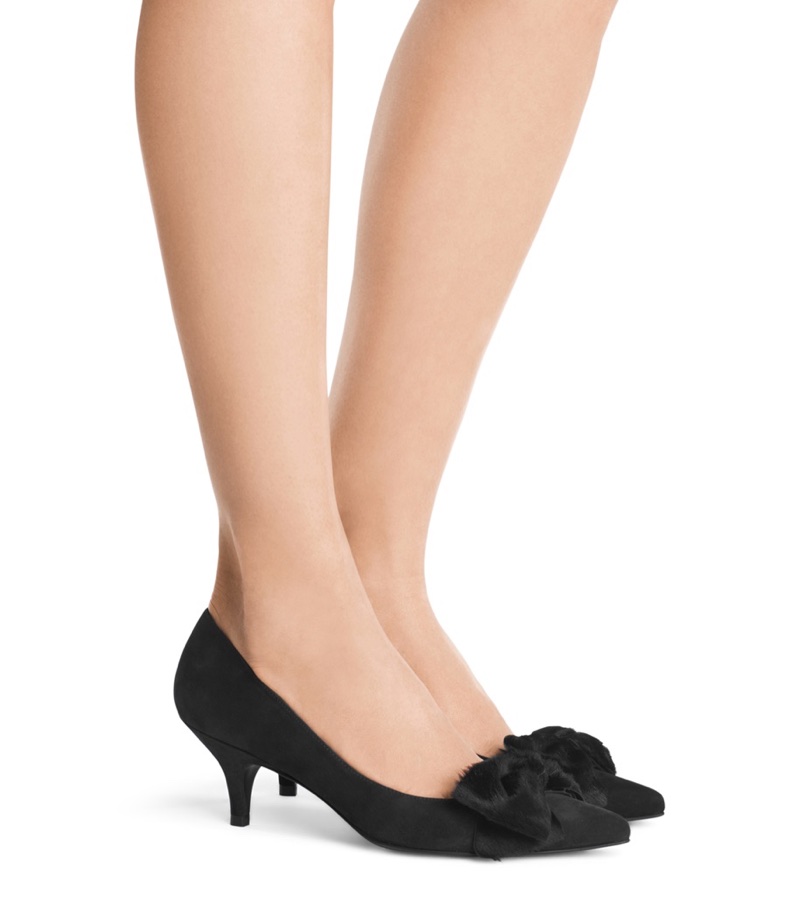 Stuart Weitzman 'The Bowcozy' Pump $273 (previously $455)
A classic kitten heel includes a pony hair bow detail for a ladylike touch.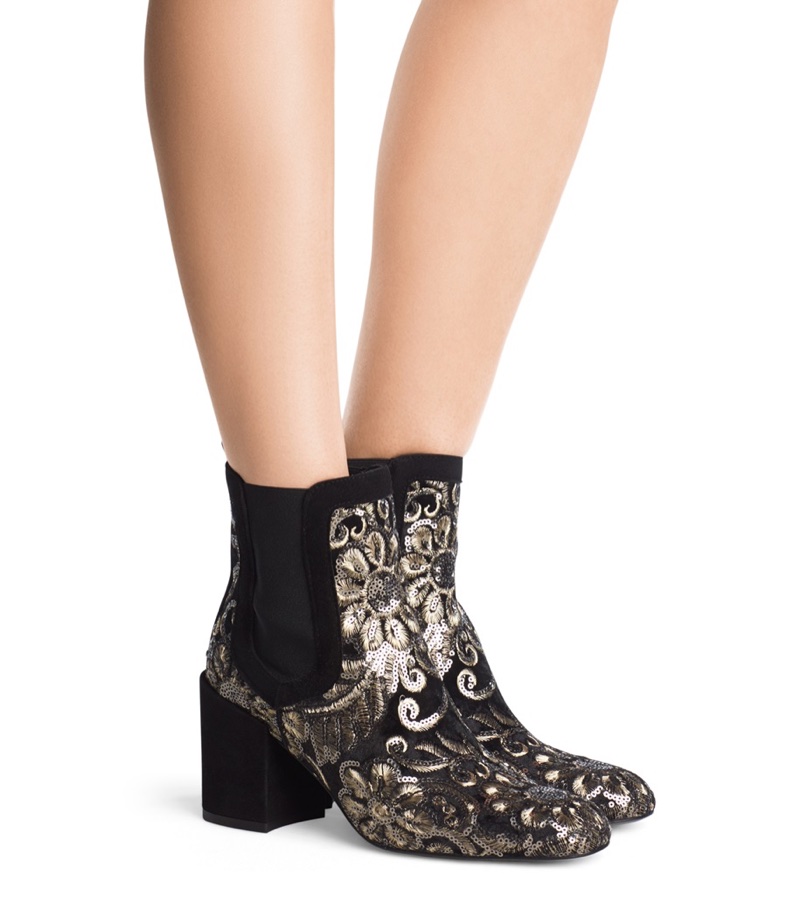 Stuart Weitzman 'The Mediate' Bootie $359 (previously $598)
This Chelsea boot inspired style includes a hand embroidered velvet with gold sequins and threading.
Categories

New Posts

Hot Posts

Tag Cloud